2023 Special Training Meeting on Energy Saving Policy in Jinshan District | Focus on Low Carbon, Seize Energy Saving Air Compressor Helps the Green Development of Industrial Enterprises.
Time : 2023-07-31
Hits : 29
Grasp new advantages and win new future.
On July 14th, Zhang Qun, Director of Shanghai Region ofSeize Compressor (Shanghai) Co., Ltd., was invited to attend the 2023 Jinshan District Special Training Meeting on Energy Conservation Policy (the second session).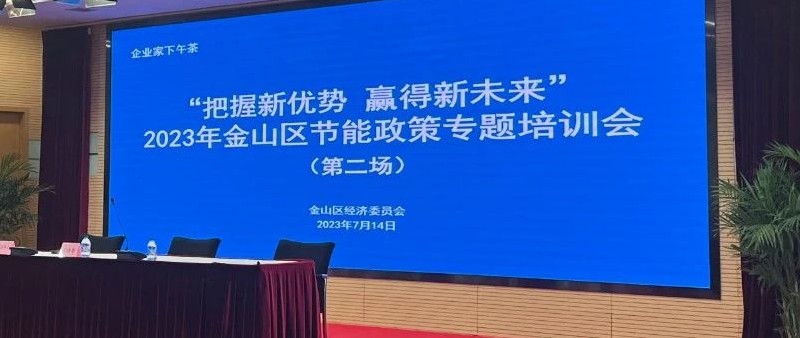 # National Energy Conservation Publicity Week #
Time: July 10th-16th, 2023
Theme: "Energy Saving and Carbon Reduction".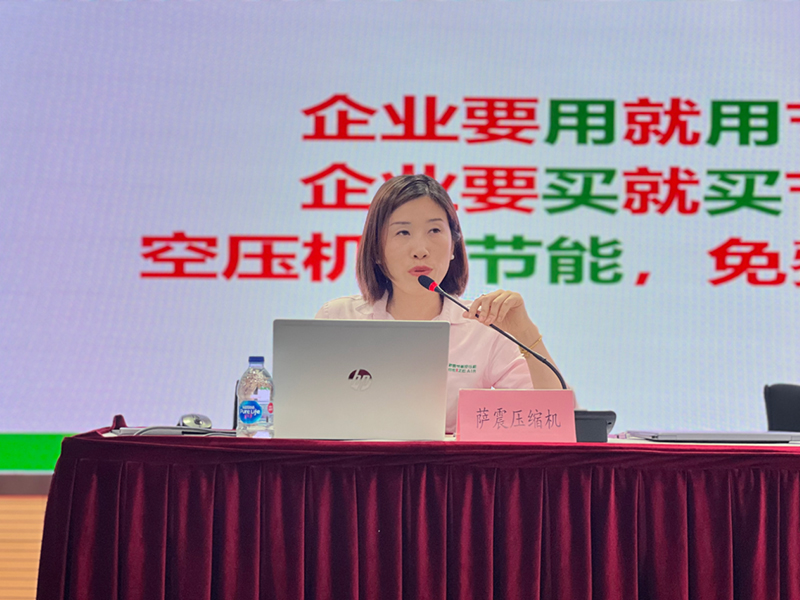 Intelligent innovation, high efficiency and energy saving

Recently, in the solicitation activity of "Green Low-carbon Technology Products" organized by Shanghai Economic and Information Technology Commission, the products ofSeize Compressor (Shanghai) Co., Ltd. won the green low-carbon technology products in Shanghai through the technical evaluation of the expert review meeting! This product exceeds the national standard and saves about 30% energy compared with the general energy-saving air compressor.
The company is a high-tech and specialized new enterprise in Shanghai, with a certified energy efficiency laboratory. Its products all exceed the national level 1 energy efficiency standard, and many products have won the National Energy Efficiency Star, a patent demonstration enterprise in Jinshan District, and an industry leader. The company has more than 50 patents! A number of invention patents have passed ISO9001, ISO14001 and other certifications. The company is the first brand in the industry to obtain the "Star of Energy Efficiency", with the certificate number of 001. We have invention patents for the whole machine and profile of energy-saving air compressors.
Seize energy-saving air compressor provides users with more energy-saving, smarter and more stable products and energy-saving solutions for compressed air systems, so that the cost of compressed air for users is lower in this industry!
Digital low-carbon intelligent management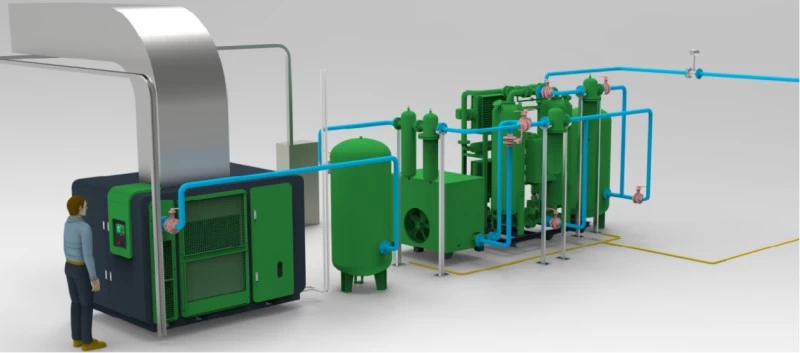 Whether the air compressor station can achieve high energy efficiency and low energy consumption is directly related to the economic benefits of enterprises.
Aiming at the pain points of large electricity consumption and high proportion of energy consumption cost in the air compressor station building in the industrial field,Seize energy-saving air compressor can customize the smart energy-saving solution of "super-first-class energy-efficient air compressor station building+Seize cloud platform" according to the industry.Seize Cloud configured bySeize Smart Air Compressor Station can accurately predict and optimize operation, help enterprises to conduct real-time monitoring and management, realize fine management of air compressor station, and achieve multi-dimensional energy saving of "saving people, electricity, worry and time".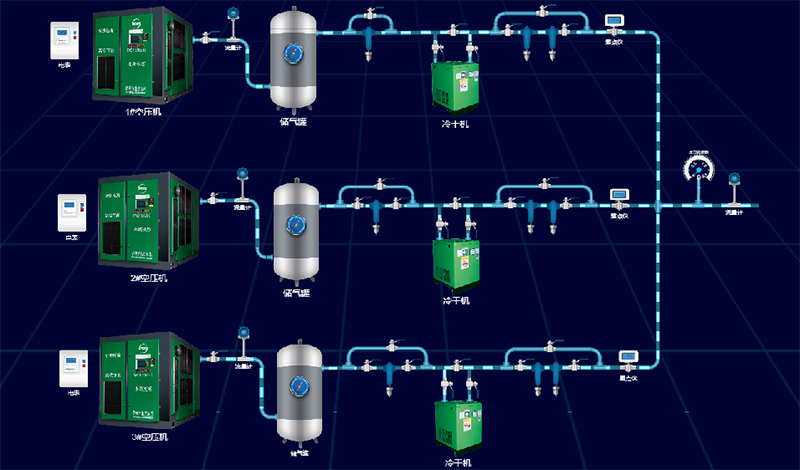 Seize energy-saving air compressor can meet the needs of users in all directions from product energy saving to station room energy saving to system energy saving. Adhering to the concept of "Green Manufacturing Helps Double Carbon", we persist in innovative development and technological upgrading, and constantly strive to be more energy-saving and intelligent, providing users with better products, reducing energy consumption and carbon emissions of enterprises.
Seize has sold more than 30,000 energy-saving air compressors in the world, and has complete sets of energy-saving equipment of various models such as micro-oil screw air compressor, oil-free air compressor, mobile air compressor, centrifugal air compressor, dry oil-free air compressor and water-lubricated oil-free air compressor.